Whether you are preparing for a special event, looking for a new style, or simply want to feel refreshed, our team of expert stylists will make you look and feel your best. This appointment includes a customized shampoo and conditioning treatment, a personalized consultation with your stylist to discuss your desired look, their professional recommendations, and blow-dry and style to complete the experience.
Following trends & current techniques
When looking to add shine, dimension and texture to your hair our team of color experts will customize a personalized formula just fo you. Whether you are looking to go lighter or brighter or darker and richer, our colorists offer a wide range of services that will achieve your desired look.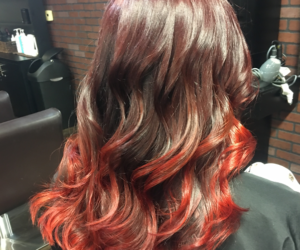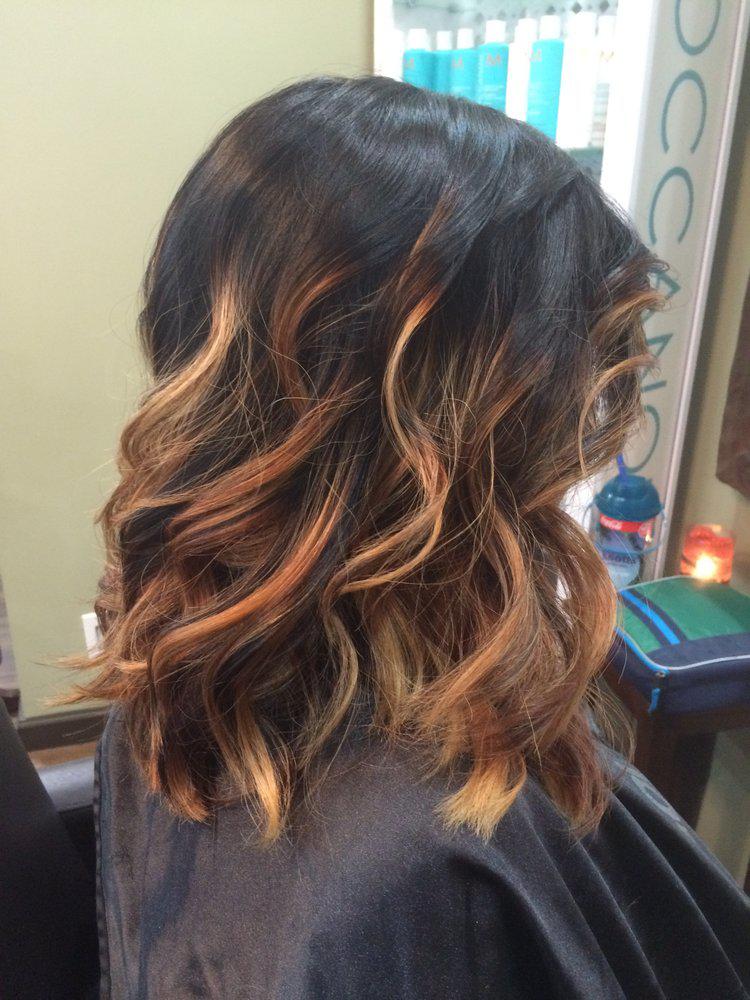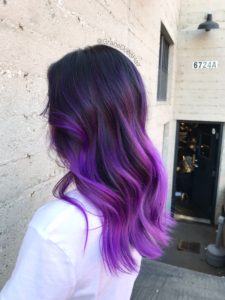 Color Retouch  $60 & up

Full Color $90 & up

Partial Weave $120 & up

Full Weave $155 & up

Glaze $65 & up

Ombre $215 & up

Balayage Highlights $195 & up
Single Process means that a new color or toner is applied all over to create a new base color. The hair is lifted and deposited in one easy step. It's the most common out of the two, and it's wonderful for covering grays and adding shininess to dull hair.
What are highlights and lowlights?
Hair highlighting and lowlighting refers to changing a person's hair color, using lightener or darker hair color to color hair strands. Lowlights involve darkening strands of hair. In contrast, highlights use colors that are lighter than your natural shade. They are a great way to boost your hair color and/or lighten up your face. Highlights and lowlights are not the same as streaking your hair because streaks are large and blocky. Highlights and lowlights give your hair a more natural look.
Balayageis a French colouring technique that was developed in the 1970s. It's a freehand technique where the colour is applied by hand rather than using the traditional foiling or cap highlighting techniques. Balayage can be used in even the shortest pixie crop however the best results is in hair below the shoulders.
Definition: The hair world borrowed the term 'Ombre' from the french word meaning shaded or shading. Ombre hair color is generally darker at the roots through the mid-shaft and then gradually gets lighter from the mid-shaft to the ends. It is usually achieved using a balayage technique and is ideal for clients looking for a low-maintenance style.
Color correction pricing available upon consultation
To keep your hair looking shiny and feeling healthy, you need to treat your hair. You need a salon treatment when you color your hair, or when your hair is dry and dull. If your at-home treatment isn't working like it used to, you should speak to your stylist to see what they can do for your hair.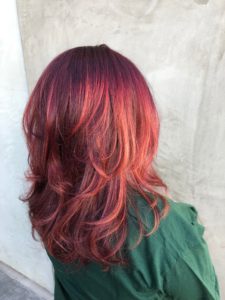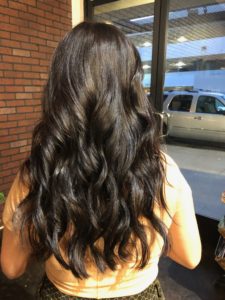 Brazilian Blowout $200 & up

Brazilian Blowout Split-end Treatment $50 & up

Keratin Complex System $300 & up

Keratin Complex Express $125 & up
Thermo-Marine Bonding System™, this treatment fills in and binds broken hair fibers together, instantly mending split ends…… while a Brazilian Super Nutrient Complex prevents future breakage by protecting ends against daily styling and environmental damage. The Brazilian Blowout actually improves the condition of the hair by creating a protective protein layer around the hair shaft to eliminate frizz and smooth the cuticle.
Natural Keratin Smoothing Treatment: Our signature Smoothing Therapy, was created especially for frizzy, curly texture and is effective on all hair types. It is a revitalizing and rejuvenating treatment that seals keratin into the cuticle to lock out frizz-causing humidity and reduce curl. One treatment gives long-lasting results for up to five months and requires a 72-hour waiting period post-treatment.
Express Blow Out : Our newest Smoothing Therapy, Express Blow Out, is a unique, one-hour service that gives the hair a softer, smoother and silkier texture for up to six weeks. Hair can be washed after just eight hours. Express Blow Out is perfect for all hair types. Express Blow Out up to six weeks, depending on lifestyle, maintenance and adherence to all aftercare instructions.
Pre-bonded hair extensions: applied with gentle heat and protein based adhesive method and often referred to as keratin glue extensions, are a fabulous way to add long lasting length, fullness and highlights to natural hair. Pre-bonded extensions come in various textures and colours and can last up to four months. Pre-bonded hair is much less likely to shed as the extensions are ready made. This method is slightly quicker to apply saving up to an hour on application time. Great method for clients who may want to add many various colours as pre bonded hair can be bought in smaller quantities, resulting in a very natural multi-tonal look.
Tip: hair extensions are a low maintenance way to join in on the hair extensions trend. I Tip allow you to have great looking hair even if your hair isn't super thick or super long. These extensions allow you to add length and thickness to your hair, and as a result you get a confidence boost. I Tip hair extensions are attached to your hair with (microbeads) little metal loops. You loop a very small section of your hair through the loop, then you tighten the loop and crimp the metal around your real hair. does not require the use of heat or glue.
The Skin Weft: A less damaging hair extension method… is made from a very thin, flat, seamless polyurethane strip that is applied to hair using tape. The result is a completely seamless application with no bumps. You can wear your hair up or down. Ideal for the person with thinning hair, for adding length and volume and for simply adding highlights without chemicals.