To keep your hair looking shiny and feeling healthy, you need to treat your hair. You need a salon treatment when you color your hair, or when your hair is dry and dull. If your at-home treatment isn't working like it used to, you should speak to your stylist to see what they can do for your hair.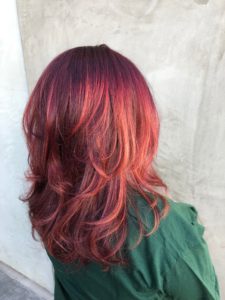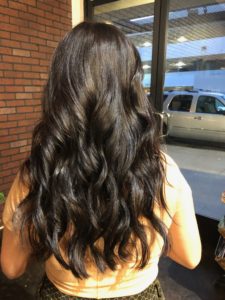 Brazilian Blowout $200 & up

Brazilian Blowout Split-end Treatment $50 & up

Keratin Complex System $300 & up

Keratin Complex Express $125 & up
Thermo-Marine Bonding System™, this treatment fills in and binds broken hair fibers together, instantly mending split ends…… while a Brazilian Super Nutrient Complex prevents future breakage by protecting ends against daily styling and environmental damage. The Brazilian Blowout actually improves the condition of the hair by creating a protective protein layer around the hair shaft to eliminate frizz and smooth the cuticle.
Natural Keratin Smoothing Treatment: Our signature Smoothing Therapy, was created especially for frizzy, curly texture and is effective on all hair types. It is a revitalizing and rejuvenating treatment that seals keratin into the cuticle to lock out frizz-causing humidity and reduce curl. One treatment gives long-lasting results for up to five months and requires a 72-hour waiting period post-treatment.
Express Blow Out : Our newest Smoothing Therapy, Express Blow Out, is a unique, one-hour service that gives the hair a softer, smoother and silkier texture for up to six weeks. Hair can be washed after just eight hours. Express Blow Out is perfect for all hair types. Express Blow Out up to six weeks, depending on lifestyle, maintenance and adherence to all aftercare instructions.