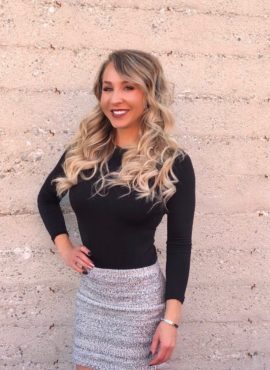 Jessica

Anthony
Owner/Hairstylist
Over the last 15 years, Jessica has been a stylist building her clientele in the Whittier/La Habra area and also serving surrounding cities. Hair has always been a huge passion and priority to her. Because of this she has continued her education over the years and has kept up in the latest trends and fashions in the hair industry. Jessica is well practiced in all types of hair and services.
Her specialties include hair extensions and all types of color, especially blondes.She loves helping clients choose different looks and encourages fun changes whether subtle or drastic. Her favorite product lines are Unite and Moroccan Oil.
In 2013 she opened her first salon with a partner in uptown Whittier. Her business grew and she moved to a larger location in the same area. She looks forward to continuing the expansion and growth, this business is her passion.
Grace is a color specialist who has been a part of the beauty industry since 2013. After graduating from Paul Mitchell The School in Sherman Oaks California, and assisting at salons in Downtown Los Angeles, West Hollywood, and Beverly Hills, she made a home for herself at J. Anthony Salon in 2016.
While she loves all aspects of hair artistry, Grace is a passionate color specialist with a focus on balayage highlighting, blondes & blondes, color corrections, and fantasy hair colors. She also specializes in I-TIP extension services, Brazilian Blowout, and Keratin treatments.
Grace loves what she does, and you'll often hear her say how much she loves to come to "work", listen to music, and spend time with other passionate hair artists because it doesn't feel like actual work. Helping her clients feel confident and beautiful brings her as much happiness as it brings them, and it is her main reason why she does what she does!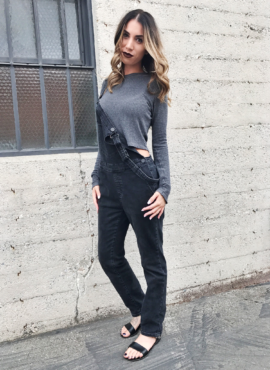 Sarah

Anderson
Hairstylist
Sarah has been working in the beauty industry since 2001 and joined the J. Anthony team in January of 2019. She is a mom of 2 daughters and her fur baby Louie, a Mini Schnauzer who likes to give hugs.
She is a colorist who specializes in creating lived-in blondes, cutting & coloring curly hair, Brazilian Blowouts, color corrections, and gray blending on clients looking to grow out their natural gray/white hair after years of the previous coloring.
Sarah loves being creative, making people feel like their best selves, and listening to all of her client's interesting stories and life experiences!

Cindy

Puentes
Hairstylist
Cindy has been in this amazing beauty industry for 20 years! She started discovering her passion at an early age of 5 years old! At that young age, she insisted on practicing on all of her family members and all of her dolls.
Cindy has a great appreciation for style and passion. She prides herself in her career as a stylist and continues her education to always be ready for the up and coming trends. Her education includes: Vidal-Sassoon, Carlton Salon/Education, & is Blanc Noir balayage certified.
Cindy specializes in 'lived in' haircuts, hair color, keratin smoothing treatments, and hair extensions.
If there is anything Cindy loves most about her career, it is the ability to share her passion for beauty and making creative hair statements and relationships with her clients. She believes the key to being a great stylist is having an open ear and being a kind person. She welcomes all to her chair and loves treating her clients as though every time is like their first.
Born and raised in Los Angeles, Kevin Funes began his beauty education right out of High school in Orange County. After completing his studies, Kevin returned to Los Angeles and began his two-year apprenticeship in various salons in Downey and Beverly Hills. After fine-tuning his own skills and developing his artistic drive, Kevin went on to grow his own clientele while working as an apprentice and gaining knowledge.
Sought out for color corrections, Kevin's skill, experience, and attention to detail can transform any shade to a specific desired color while maintaining the desired condition for healthy hair. Kevin understands that lighting, shading, and location are key factors to take into consideration when coloring hair whether it be for Film or Photography.
Kevin takes into consideration his clients' skin tone, eye color, and overall maintenance in achieving hair color that complements his clients and their lifestyle. "Natural looking hair color that works for you is true, perfect hair color" – Kevin Funes.
Luiz is a graduate from Marinello Schools of Beauty. In January of 2013, he received his Cosmetology License and has been doing what he loves ever since.
Luiz has been a part of the team since August 2019. He is a color and haircut specialist and stylist. Luiz has been certified from Carlton Hair in May 2013,
He became certified from Schwarzkopf Profesional, Color Decoded Color Expert June 2017, and attended Bumble and Bumble University in New York for their Bb. Cut Foundation in November 2018.
In between his education, he attended several classes to perfect his art to better serve his clients.
Doing hair has always been Luiz's passion ever since he was a child. His passion for hair grows stronger every day and looks forward to seeing his clients every morning to give them a brand new look every time someone sits in his chair.
Victoria

Ortega
Hairstylist
Vickie is a talented, up and coming stylist who is dedicated to satisfying all of your hair needs by staying on top of the latest trends in the hair industry. She continues to grow and expand her skilled techniques and hair knowledge by investing in her continued education.
Her passion and mastered skills are seen through her creations of Lived-In Blondes and Hair Extensions installation. She also specializes in color corrections and the 'hard to achieve' blondes.
Vickie's attention to detail is what sets her apart, along with the long hours she's willing to work to try and achieve her client's hair goals on the first try. Her favorite part of being a hairstylist is when she gets to witness her clients smile and elation over the finished product.